Who I Am
A creative strategist who helps clarify your social impact goals and tactics
An evaluative thinker to assist as you define progress and communicate impact
A policy maven who can guide you through complexity and uncertainty
A respected coach and manager who can help build staff and systems for success
Bio
Marian Mulkey has worked at the leading edge of strategic philanthropy and health policy for over 20 years. From 1999-2016 she held progressively responsible positions at the California Health Care Foundation (CHCF), an independent philanthropy based in Oakland, California. From 2014-16 she was CHCF's Chief Learning Officer, driving efforts to incorporate learning, evaluation and impact assessment across the organization. Previously she directed CHCF's work to support California's implementation of the federal Affordable Care Act; informed state efforts to expand coverage and improve access to health care; and analyzed California's uninsured population and health insurance markets. Early in her career she worked for Kaiser Permanente, in county and federal government agencies, and in academic settings. Marian serves on Boards of Directors for two California non-profits and contributes time and talent to several community organizations. She holds master's degrees in public policy and public health from U.C. Berkeley and a bachelor's degree from Reed College in Portland, Oregon.
Marian is well connected in philanthropic, policy and consulting circles and can draw on a strong network of potential collaborators to serve client needs.
Powered by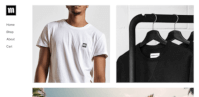 Create your own unique website with customizable templates.